Predict the future by creating it
Onitway Education Consultancy has been working with high ranked Indian Universities for the past 10 years, guiding Sri Lankan students for higher studies in India from diploma level to PhDs. We have been able to introduce the best scholarship options to merit students while offering the best possible fee structures which parents can afford without worrying about making their kids' higher education dream a reality.

Onitway not only recruits students to foreign universities but has built an excellent relationship with various Sri Lankan Higher Education Institutes and created platforms for local universities to build strong relationships with Indian Universities to benefit local university students in numerous ways.
We guide the students throughout the process of reaching the university starting from selecting a study program till they receive the visa.

- 10 years of experience in recruiting Sri Lankan students to Indian Universities.
- Guiding students from selecting the study program till they reach the university for admissions.
- Helping the students in every step in the processing of visa.
- Scholarships offered for students with merit with discussion with the relevant institutions.
- Preparing students with all the documentation for a smooth admission process.
Here's what our students say
"Onitway Education Consultancy professionals were courteous and very helpful. They helped me to find a suitable high ranked Indian University to achieve my higher studies. I had a problem with finding a foreign degree suitable for my requirements. I got all the necessary support and guidance from Oniway professionals, and I got a scholarship to study at Lovely Professional University, Punjab and completed the degree with a first-class. I'm really grateful for the service rendered by Onitway Education Consultancy."
- Navindu Abeynayake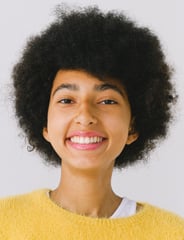 "Every day, they strive to improve their service to the clients by developing the right blend of technology and creativity to make sure every job done is done as efficiently as possible."
- Sharon Roddy
Subscribe to our newsletter